The neurologists at the Veterinary Neurological Center are board-certified by the American College of Veterinary Internal Medicine (ACVIM). In order to obtain the title of specialist and receive board certification, individuals must first receive an undergraduate degree, complete four years of veterinary school, typically followed by advanced training during a one-year internship program. Then they participate in a three-year residency program (such as the VNC's neurology residency training program) completing specific training and caseload requirements under the supervision of board-certified specialists, as well as conducting research and publishing in scientific journals. Following this training, candidates must submit a credentials' application and then pass a rigorous examination evaluating competence in the specific area of specialization. Once all credentials have been met, and the individual passes the exam, the status of board-certified specialist is granted.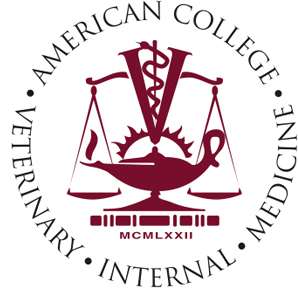 Board Certified Neurologists: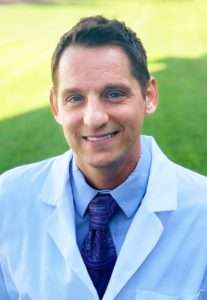 Trevor Moore, DVM, Diplomate ACVIM (neurology)
Dr. Moore was born and raised in Metro Detroit, Michigan. Dr. Moore's interest in neurology stems from a deep desire to help those patients with no voice recover from debilitating injury and illness. Dr. Moore's professional interests include: All aspects of neurology and neurosurgery, in particular minimally invasive surgical intervention of neurologic diseases, spinal stabilization for traumatic and congenital/developmental disorders, and inflammatory brain disease Click here to read more.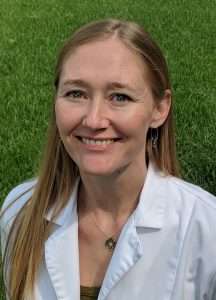 Laura Stainback, DVM, Diplomate ACVIM (neurology)
Dr. Stainback was born in Plantation, Florida and raised in Bristol, Tennessee. Her interest in neurology began as an undergraduate while initially studying electrical engineering. "I was interested in the transmission of electrical impulses but was more drawn to this in a biological field as opposed to working with computers which is how I ended up in veterinary school. My interest in neurology evolved as I realized it combined my interests in impulse transmission and my love for "brain teasers" in a way that is unique to the neurological examination". Dr. Stainback's professional interests include inflammatory CNS disease and surgical neurology. Click here to read more.
Kim Knowles, DVM, MS, Diplomate ACVIM (neurology)
Dr. Knowles was born in Chicago, Illinois and raised primarily in Phoenix, Arizona. Dr. Knowles professional interests include congenital and acquired deafness, vestibular disorders, epilepsy and infectious diseases of the nervous system. Click here to read more.
Lydia Lovato, DVM, Diplomate ACVIM (neurology)
Dr. Lovato was born and raised in Sacramento, CA. She obtained a bachelor degree in neurophysiology, physiology, and behavior from UC Davis 2014, was part of the inaugural class at Arizona's first veterinary school, Midwestern University (MWU) College of Veterinary Medicine, graduating in 2018, and completed both a small animal medicine and surgery rotating internship and internal medicine specialty internship at VCA Animal Referral and Emergency Center of AZ in Mesa, AZ. Professional interests include researching immune mediated diseases of the brain and peripheral nervous system and tailoring immune modulatory therapies for each patient. Click here to read more.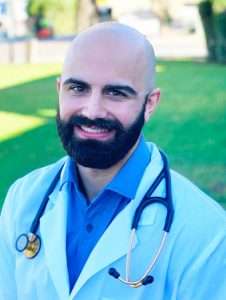 Nathan Bernier-Parker, DVM
Dr. Parker was born in Montreal, Quebec and completed his DVM at the University of Montreal. His interest in neurology began after his first neurology lecture in veterinary medicine. "This intricate subject started to fascinate me. I am amazed by the complexity and beauty of the nervous system. There is always so much more to learn, that you can never be satisfied." After his DVM, he completed a rotating internship in a private practice in Montreal followed by a specialty internship in Toronto. Dr. Parker's professional interests include all aspects of neurology, especially idiopathic epilepsy and surgical neurology. Click here to read more.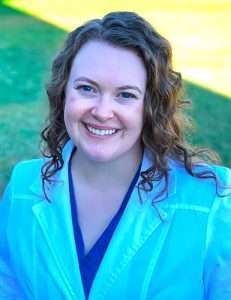 Rachael Humke, DVM
Dr. Humke was born and raised in the Indianapolis, Indiana area and completed her DVM at Ohio State University. Her interest in veterinary neurology began during her second year of veterinary school. "The first time we went through the neurologic examination and applied it to a patient I was hooked." After completing her DVM, she completed a rotating internship at the University of Missouri Veterinary Health Center followed by a specialty internship at the Massachusetts Veterinary Referral Center. Dr. Humke's professional interests include idiopathic epilepsy, inflammatory diseases, and surgical neurology. Click here to read more.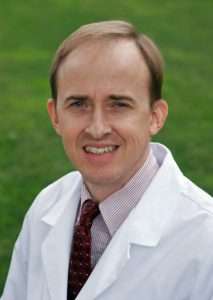 Scott Plummer, DVM, Diplomate ACVIM (neurologist)
Dr. Plummer was born in Columbus, Ohio and raised in San Antonio, Texas. His interest in veterinary medicine and veterinary neurology (in particular) was first sparked as a young boy when his puppy developed seizures related to an infection from the canine distemper virus. Dr. Plummer's professional interests focus on spinal surgery. Click here to read more.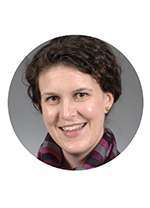 Hillary Greatting, DVM, MS, CCRT, Diplomate ACVIM (neurology) 
Dr. Greatting was born in Springfield, IL. She went to veterinary school at Michigan State and completed her specialty training at Texas A&M University, Colorado State University, and The Veterinary Neurological Center in Phoenix, AZ. As a boarded neurologist, she was clinical track faculty at Washington State University in Pullman, WA and then moved to private practice in Boise, ID. She is also certified in veterinary rehabilitation. Her interest in neurology began with the practice and challenge of neurolocalization in a neuroanatomy class during her master's degree program. Dr. Greatting's professional interests include seizure management, intracranial neoplasia, electrodiagnostic testing, and neurosurgery Click here to read more.
(Number in parenthesis = years employed at the VNC)
Doctors
Neurologists:
Kim Knowles, D.V.M., M.S. DACVIM (neurology) (23)
Laura Stainback, D.V.M., DACVIM (neurology) (16)
Trevor Moore, D.V.M., DACVIM (neurology) (5)
Lydia Lovato, D.V.M., DACVIM (neurology) (3)
Neurology Residents:
Nathan Bernier-Parker, D.V.M. (2)
Rachael Humke, D.V.M. (1)
Jennifer Balaban, B.V.M. & S (<1)
Locum Neurologist:
Scott Plummer, D.V.M. (neurology) (31)
Hillary Greatting, D.V.M., M.S., C.C.R.T., DACVIM (neurology) (3)
Administration Team
Hospital Director:
Wil Levesque, C.V.T. (34)
Practice Director:
Dan Levesque, B.S. (25)
Technician Manager:
Todd Schmidt, M.H.A., M.B.A., A.R.R.T. (R, CT, MRI) (<1)
Client Service Managers:
Nancy Shaffer (3)
Morgan Ridgeway, C.R.C.R., C.S.P.P.M. (<1)
Office Administrator / Public Relations Manager:
Aleisha Gable, M.B.A. (<1)
Process Manager / IT Manager:
Brian Boyer, C.V.T. (15)
Facility Manager:
Nathaniel Nellessen (11)
Client Service Team

Nancy Shaffer: Client Service Manager
Morgan Ridgeway: Client Service Manager
Aleisha Gable: Office Administrator | Public Relations Manager
Client Service Representatives (CSRs):
Jennifer Cornwell, C.V.T. (11)
Sarah Clissold (4)
Marissa Horn (2)
Andriana Mavis (<1)
Marley Rockwood (<1)
Mikenzie Powell (<1)
Andrea Markie (<1)
Ben Etzioni (<1)
Nico Adame (<1)
Ashley Moorehouse (<1)
Natalie Duckworth (<1)

Medical Assistants:
Sydney Roller (2)
Leslie Rodriguez (<1)
CSR Assistants:
Noora Aldossary (<1)
Patient Care Team
Wil Levesque: Technical Supervisor | CT/MR Imaging Technologist
Todd Schmidt: Technician Manager | CT/MR Imaging Technologist
Nathaniel Nellessen: Facility Manager | Lead Technician | CT/MR Imaging Technologist
Technicians:
Kim Hoover, C.V.T. (28)
Carrie Schmertz (5)
Marysol Hernandez (3)
Tabitha Clement (1)
Brendan Burns (<1)
Mason Wilton, C.V.T. (<1)
Stephanie Weber (<1)
Julie Rodriguez (<1)
Arisa Mora, C.V.A. (<1)
Tiana Daniels, C.V.T., K.P.A. C.T.P (<1)
Itzel Gonzalez, Veterinary Program Graduate – Mexico (<1)
Trevor Ross, BS (<1)
Mary Dello Russo (<1)
Technician Assistant / Building Maintenance:
Benjamin Hilgemann (1)
Technician Assistant:
Quinn Ross (1)
Nighttime / Weekend Patient Caretakers:
Brandy Johnson (4)
Melanie Wilson (1)
Samantha Lopez (<1)
Kristen Kauder (<1)